Product Information for Mite repellent for general goodsGOODS
Xanthomite
[ Xanthomite ]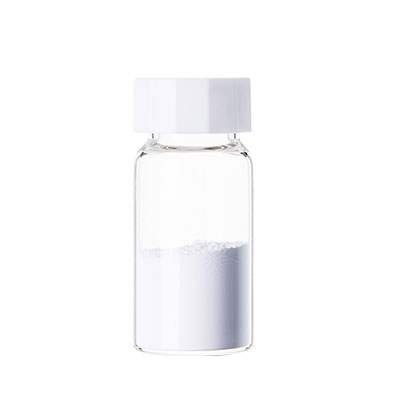 Product Information
Base
This product contains 95% or more of xanthoxylin, which is acomponent derived from the peel of Hua Jiao (

Zanthoxylum bungeanum

).
It is a naturally-derived mite repellent raw material produced by a synthetic method.
Features
Low volatility and high thermal stability provide strong repellent effects.
The repellent effect is maintained even after heat treatment (200°C, 120 minutes).
Application
Please make use of it as a mite repellent for general goods.
* Application examples: fibers, films, sheets, floor waxes, and sprays
Related patent
Patent No. 6715429
Properties
① Appearance: white to pale yellow crystalline powder
② Odor: slightly peculiar
③ Solubility: insoluble in water, soluble in organic solvents such as ethanol
④ Vapor pressure: 3.75×10−5 mmHg (room temperature)

Repellent performance:
Repellent rate obtained by mite repellent test (invasion prevention method):

91.4%

(0.1g/m²)
Repellent effect on 10,000 test mites (micrograph)
Untreated filter paper (24 hours later)

Filter paper with 0.1 g/m2 applied (24 hours later)
※The repellent test was conducted with Dermatophagoides farina based on JIS L 1920 Testing methods for efficacy against house dust mite of textiles.
Other repellent performance
Repellent rate obtained by ant repellent test:

99.9%

(0.1g/m²) ※Testing organization: Viable Co., Ltd.
※We have confirmed the repellent effect on 30 test ants.
※

Ochetellus glaber

was used for the ant repellent test.
If there are any other products you are looking for,
please feel free to contact us.
If there are any concern other than the product, please do not hesitate to contact us.
We will respond sincerely to all questions and consultations until your problem is resolved.